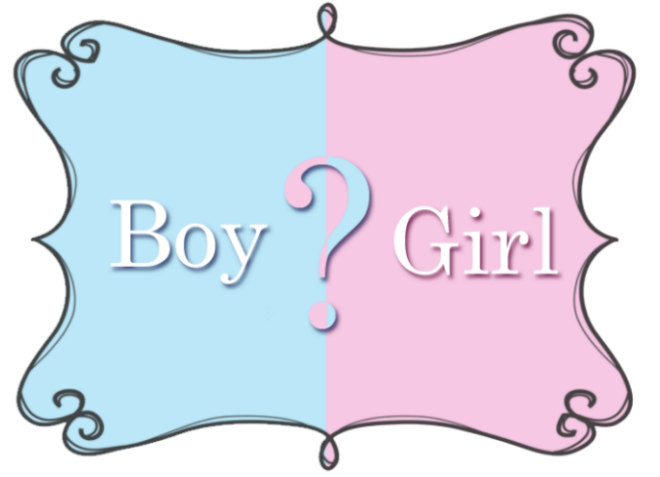 One of the jobs I held in college was working for a fertilizer and weed control company. It was a family-owned small business with probably 8–10 employees. We met at the owner's house around 7:00 a.m. to get our trucks and supplies and hit the road to make people's yards look beautiful. The owner had six daughters who ranged in age from about 2 to 17 at the time. I once asked him what it was like to be the only man in a house with 7 women. His response was classic: "I get to hire all the sons I want and then fire them when I get tired of them." Even though his response was in jest, it made me work a little harder on the job.
My former boss and other families like his would have been prime candidates for a procedure highlighted in today's Wall Street Journal—family balancing. Sumathi Reddy reports:
About one out of five couples who come to HRC Fertility, a network of fertility clinics in Southern California, doesn't need help getting pregnant. Instead, they come for what is called family balancing, or nonmedical sex selection. 'They usually have one, two or three children of one gender' and want their next child to be of the other sex, said Daniel Potter, medical director of HRC Fertility, which includes nine clinics.
The testing required to make such selection is called preimplantation genetic diagnosis (PGD). PGD is most often used during the in vitro fertilization (IVF) process to test for genetic diseases, but some clinics are now offering the testing in order for families to select the gender of their babies. Essentially, a woman can have IVF and request that the only embryos injected into her uterus be of a certain gender.
Interestingly, this practice of family balancing through PGD is only legal in a few countries, two of which are the U.S. and Mexico. There is also a difference of opinion among professional organizations on the ethical implications of the practice. The American Society for Reproductive Medicine states that fertility practices are under "no ethical obligation to provide or refuse to provide nonmedically indicated methods of sex selection." However, the American Congress of Obstetricians and Gynecologists opposes the practice.
As with many aspects of the fertility industry, little thought has been given to the ethical ramifications of such practices. Let us consider two related to sex selection.
First, preferential sex selection for "family balancing" opens the door to eugenics.
The WSJ article notes, "Arthur Caplan, director of the division of medical ethics at New York University School of Medicine, said family balancing can become a smoke screen for families who want boys. 'When you are treating the fertile in order to produce something that they prefer as opposed to a disease, I do think you're really opening the door to a potential slope toward eugenics,' Dr. Caplan said."
My family would fall into the category of unbalanced. We have three girls and one boy. We know of other families with even greater imbalance. However, the gift of life is so precious that gender should not matter. I would not trade any one of my girls for another boy even if it meant we had achieved more balance.
Much like the result of the one-child policy in China, sex selection through PGD could end up producing an imbalance in genders for a generation or more. While the article describes the practice of balancing both genders in a family, at least one of the fertility clinics mentioned places no restrictions on sex selection even for the first child. If couples prefer one gender over another, they could select never to have any children of a particular gender.
The practice of eugenics has a long and ugly history (as I noted in a post a few years ago). The net result of American eugenics programs was those deemed undesirable by society were eliminated. What if girls are deemed undesirable because they are weaker? What if boys are deemed undesirable because they are troublesome? The use of preferential sex selection allows families to operate their own small-scale eugenics program.
Second, preferential sex selection for "family balancing" results in the destruction of unwanted children.
In order for PGD-based sex selection to work, IVF must be employed. The IVF process results in multiple fertilized eggs that develop into embryos. Those embryos are then genetically tested for gender and only those of the selected gender would be injected into the uterus. The remaining embryos could be frozen or discarded. If the purpose of sex selection is to provide "balance" to an already "unbalanced" family, then the embryos that do not match the preferred gender would most likely be discarded. In effect, this is the elimination of human life.
Even when they are not discarded, frozen embryo storage has become an ethical dilemma. Most estimates put the number of frozen embryos in the U.S. at over 600,000, although it is uncertain anyone knows the real number. Storage of frozen embryos costs roughly $500–1,000 per year. Many embryos are stored indefinitely or discarded when the responsible party no longer desires to keep them in storage or fails to pay the storage fees.
Since life begins at conception, these unwanted or frozen embryos are children who deserve a chance to live. However, the number of frozen and discarded embryos increases each year, resulting in the destruction of children who are "unwanted." This is a tragedy that must be addressed. While some have promoted embryo adoption, the better option is probably to reevaluate the whole fertility industry that results in this tragedy.
The saddest line from the article came from the medical director of a fertility clinic in New York. The WSJ reports, "Joel Batzofin, medical director of New York Fertility Services in Manhattan, said about 20% of its patients come for sex selection. Nearly a third of them come from abroad. 'If people want to avail themselves of the technology, why not?' Dr. Batzofin said. 'They're not hurting anyone. They're paying for it. [The American Society for Reproductive Medicine] thinks that it's OK.'"
Technology without a moral compass is dangerous. In the case of "family balancing," it appears we have crossed the moral line.
_________________________
Sumathi Reddy, "Fertility Clinics Let You Select Your Baby's Sex," The Wall Street Journal, 18 August 2015.